The Leadership Network Team
The Leadership Network Team is a collaboration of experts in their respective fields, ranging from speaking and training, to specialized subject matter in Leadership and Corporate development.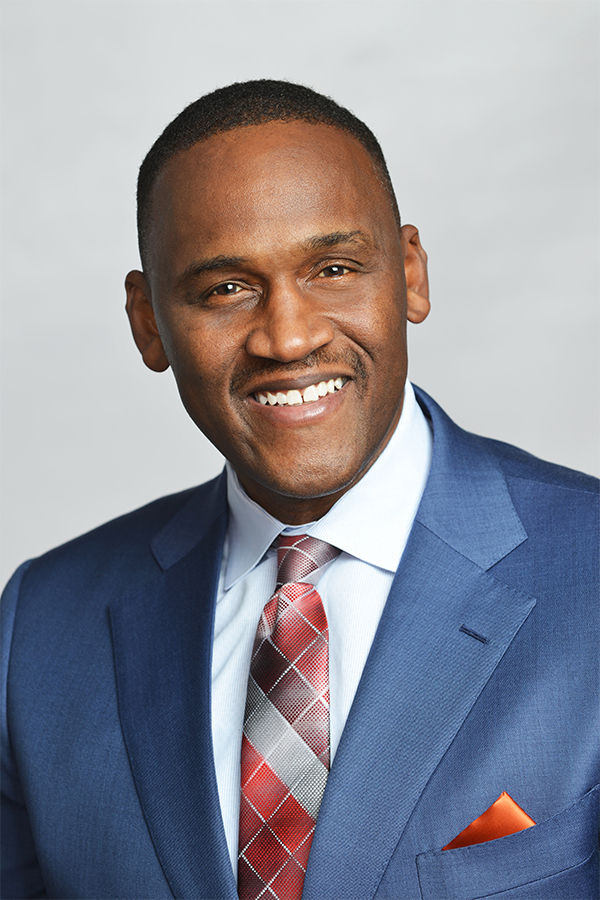 Darrell "Coach D" Andrews
Darrell "Coach D" Andrews, for the past two decades, has been a global leader in the area of professional development training and coaching. Fortune 500 companies such as Walmart, Verizon, and First Data, as well as thousands of mid-sized companies, government agencies as well as school districts have all contracted him to use his services.
He is a proud training and consulting partner with, Pierre Campbell, The Leadership Network Inc. in the Diversity Equity and Inclusion (DEI) area of Equity. Coach D provides specific virtual training services for our customers, focusing on equity motivation within employees, leadership, and external stakeholders. Coach D defines equity as "Creating access, opportunity, and respect for black and brown people." His slice of the DEI is narrow, motivational, and strategic. He works with The Leadership Network, Inc to: Analyze and train to equity from an organizational culture perspective. Provide insights into weaving equity into Human Resource Practices. Share strategies into building systems of vendor relationships relating to equity.
Coach D is a powerful addition to the team and will inspire, enlighten and engage your team around the topic of "Equity Motivation in the Workplace."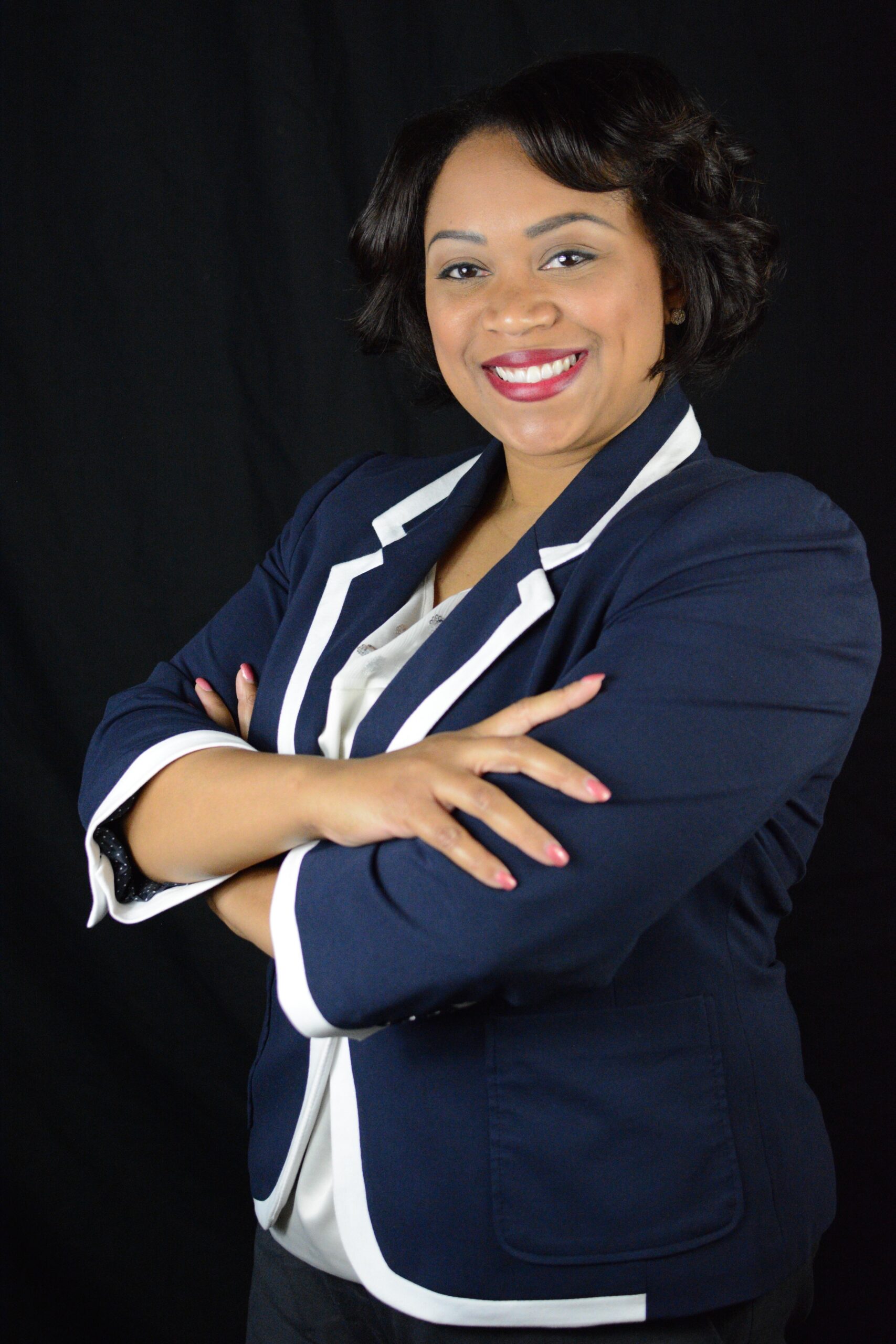 As a Human Resources Expert with strong business acumen, leadership and employee relationship management skills, Kimberly Campbell has over 15 years of experience shaping corporate cultures through the development of infrastructure, talent acquisition and retention of high performing employees.
Kimberly has a talent for developing business operation strategies, mentoring, and training office staff, often resulting in increased production and employee engagement. Kimberly believes in cultivating talent through the identification and development of strengths. Kimberly's experience expands from startups to million-dollar operations to include: True Information Assurance, LLC, Strayer University, ITT Technical Institute, and SunTrust Bank.
Additional areas of expertise include: Employee Management/ Relations, Strategic Management, Diverse Talent Acquisition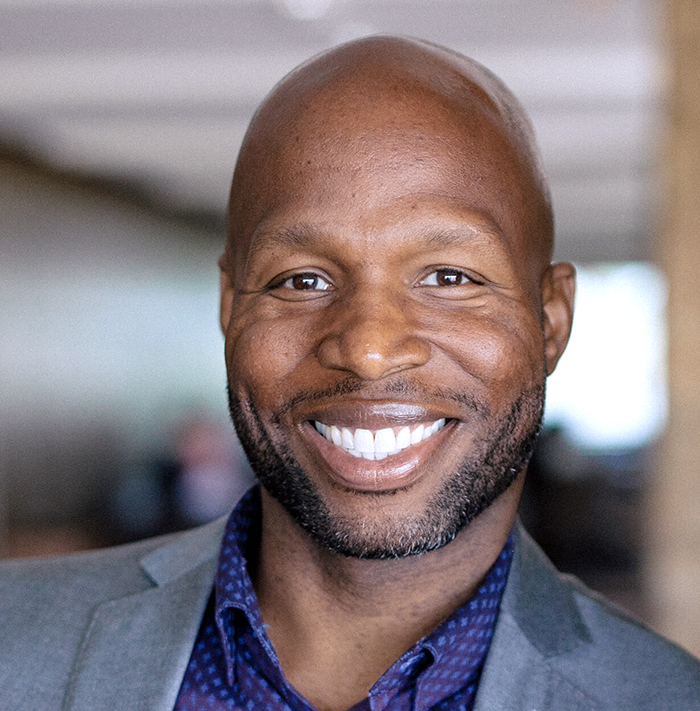 Mondoe Davis is a Leadership Coach, Pastor, Speaker, Author, and Entrepreneur. Mondoe was a professional football player in the NFL with the N.Y. Jets. He has consulted with JPS Health Network, United Healthcare, Amber Specialty Pharmaceutical and Churches nationwide. He is a training and consulting partner with Pierre Campbell, The Leadership Network regarding vision, strategic planning, effective communication, sales training, leadership development, motivation, and personal leadership to achieve personal and organization goals effectively and efficiently. Mondoe is a true asset to the team and will leave your organization inspired, motivated, and equipped with strategies that bring synergy and tools to effectively achieve your goals in a timely manner.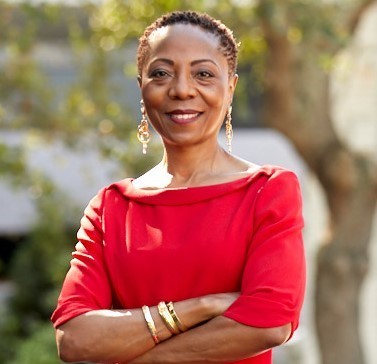 Rachel is a nationally acclaimed virtual efficiency expert helping organizations and individuals develop effective organizational and individual time management and productivity systems. She has worked with large, medium, and small corporations, businesses, and agencies as well as countless individuals.  She is committed to helping customers during the global pandemic create effective virtual efficiency systems. Virtual Speaking/Consulting Services To: Conferences, Workforce Development Organizations, Schools and School District, Nonprofits, and Corporations.
"Corporate Trauma" exists at the intersection of deciding whether to Lead or Leave from within the corporate industrial complex. According to Jamoul A. Celey, founder and primary success coach for Carbonado Coaching, this is when most people experience the impact of being stuck or lost professionally. Stuck from experiences that are now a pattern of behaviour couched in Fear, Stress, Anxiety, Anger, Frustration, Depression and Cognitive Dissonance while at work. Jamoul's professional experience in the corporate industrial complex and his passion for developing people has afforded him a unique insight and skill set to match. His idea of "Corporate Trauma" was born out of his personal experiences and from the stories of the professionals whom he has coached and mentored. Jamoul also asserts that there are Seven Key Solutions and a very specific leadership profile that combats and neutralizes "Corporate Trauma". "Corporate Trauma can grow into a pervasive organizational culture so the solution must be the same."
Jamoul A. Celey. Jamoul's other specialties include partnership engagement, recruitment strategy, community outreach, project implementation, public speaking, workshop creation and facilitation.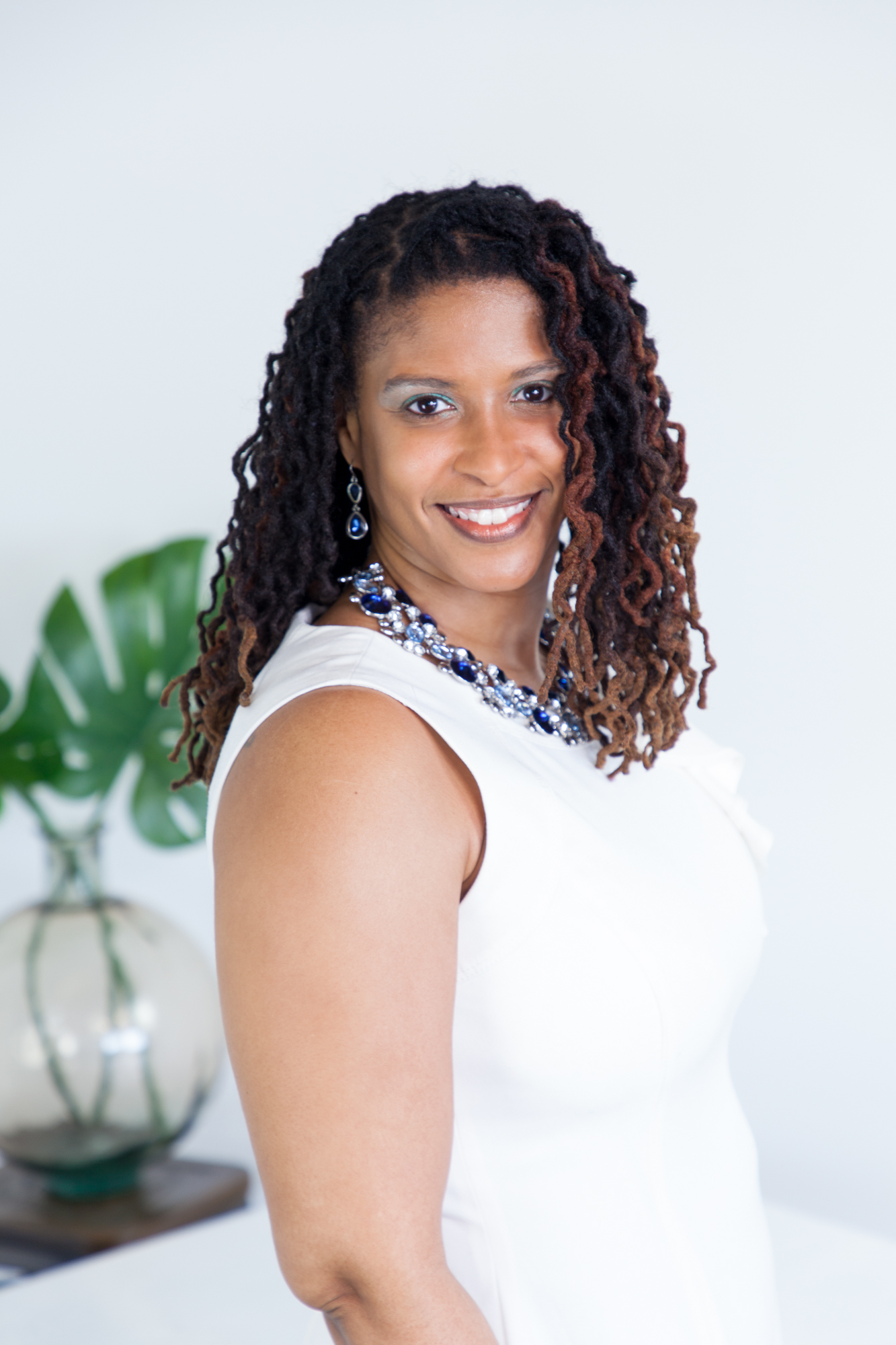 Angel Henry has a passion for diversity in the field of IT. Her knowledge of why women and minorities are oftentimes missing from the C-Suite provides awareness for IT leaders to drive change. Angel has over 20 years IT experience, primarily in the pharmaceutical and healthcare industries and over 15 years in the project management discipline. She has become a recognized thought-leader on the topic of the Agile Mindset which fosters an environment of innovation and productivity.
Angel is also a sought-after trainer and speaker as well as an Adjunct Instructor in the Indianapolis area helping students realize their full potential in the field of IT. She is a member of several professional and community organizations, such as BDPA, Information Technology Senior Management Forum (ITSMF)- Executive, AgileIndy, Women in Agile.
Angel's first book, a summary of experiences of 30 African American women working in tech is coming soon!
Marvin Worthy is a long-time DEI Coach and Consultant. Marvin is known nationally for he was one of the early-stage DEI consultants that took an inclusive and conversational approach to DEI systems and structure. His insights and wisdom make him a valuable associate to the "The Leadership Network" team. Like all of the TLN, Inc. associates, Marv uses much research and data to support his coaching insights.  Leaders will love his wealth of knowledge and feel comfortable confiding in him and all our coaches.
Marvin is a former Administrator for the University of Delaware and is currently running for Mayor of Chambersburg, PA. He is a respected community leader.
Specialty Areas: Diversity, Equity, and Inclusion, Leadership and Management Principles.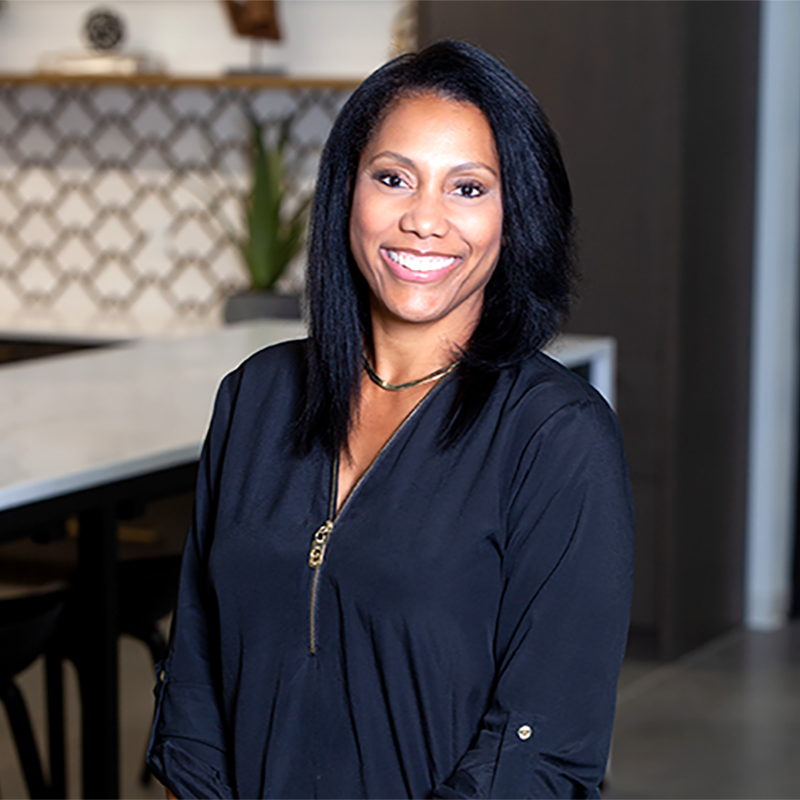 She combines leadership coaching, lean thinking and agility to develop high performing individuals, teams, and delivery streams as a Director of Agile Delivery @ Cox Automotive. She is also a part of The John Maxwell team as a leadership coach and DISC trainer, where she teaches people how self-awareness through understanding behavioral styles reduces anxiety and improves communication within teams.
As a DEI enthusiast, and mother of 6, her passion for equity and inclusion is driven by the most important role in her life – raising athletes. 3 D1 scholarships, and a fourth on the way this year. She spreads the powerful message of how inclusion is a catalyst for diversity, and can create positive momentum within your program to raise your game!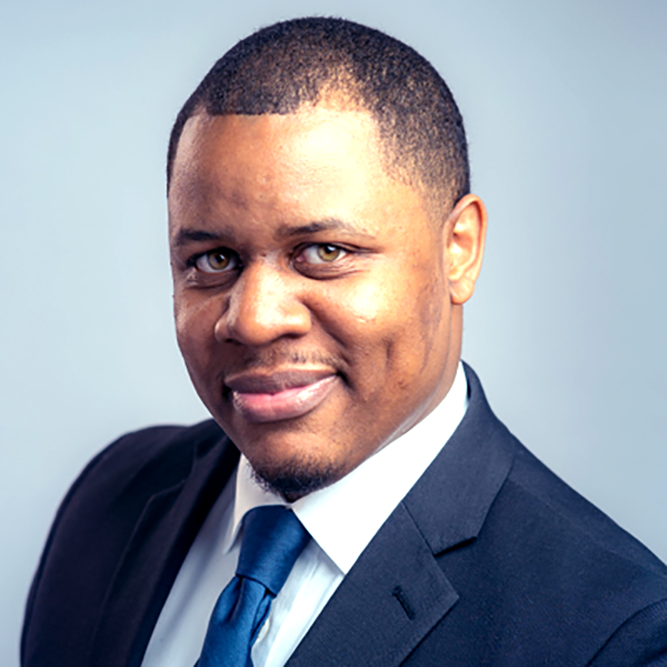 For nearly 15 years, Pierre Quinn has equipped leaders to better understand their strengths, shape more inclusive organizational cultures, and foster transformative relationships. As an executive coach, Pierre has equipped his clients to experience amazing improvements in their productivity, time management, motivation, and goal attainment. As a leadership consultant, he has developed highly rated training programs for organizations across the globe. Pierre is an in-demand keynote speaker on the topics of communication, team building, self-leadership, and talent development. 
He is the author of Leading While Green: How Emerging Leaders Can Ripen Into Effective Leaders and Leading While Scared: How To Find The Courage To Keep Going.