Known for his authentic style and passion as a Leadership & Personal Development Coach and Mentor, this Queens, New York native is an empowering speaker who infuses hope, positivity and action into each and every presentation. Pierre's personal approach encourages participants to achieve their desired results through the power of positive thinking and proactivity.
Pierre develops leaders, managers and athletes by instilling a heightened sense of confidence and honing their ability to work effectively in teams through self-awareness, self-exploration, and acceptance. These same traits earned Pierre the college football Hall of Fame Award, a successful career as a professional Arena football player, and the opportunity to further develop as a leader and mentor as a Campus Director at a major university. Pierre earned a Bachelor's degree in Marketing and an MBA with a concentration in Human Resources.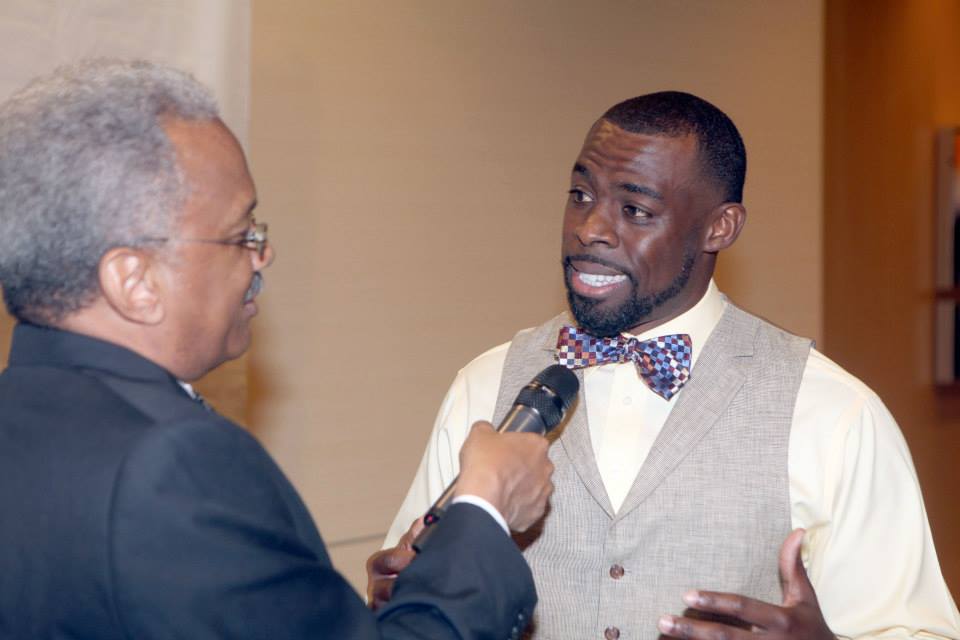 "T.O.D.A.Y - Is The Only Day Actually Yours"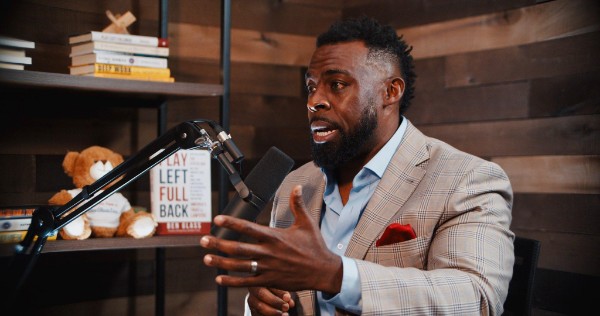 With over twenty years of Leadership Development experience in Operations Management, Recruiting, Sales, Motivational Speaking and Mentorship, Pierre is a dynamic development coach and mentor with demonstrated achievement. His exceptional communication style and leadership development techniques allow him to break through corporate cultural barriers to maximize the talents of each team member, exceed team expectations and explode myths about how to make a company profitable. All of this, Pierre explains, can be achieved by maintaining a keen focus on personal development.
More importantly, what Pierre teaches us transcends business. His philosophy touches on each aspect of our lives and ultimately propels us all into the stratosphere of our own being and potential as leaders in our careers and in our lives. The "PierreCamp Experience" creates value for each individual participant by exposing the meaning and purpose of leadership and its impact on each life.
"The Journey"
Pierre Campbell | Leadership Coach
"Discover Your Value"
Pierre Campbell | Northern Virginia Community College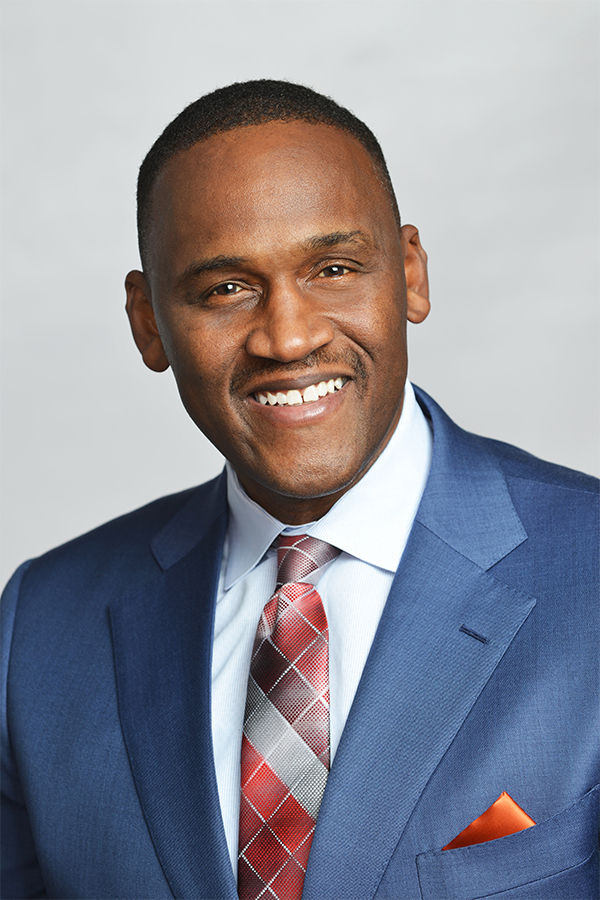 Darrell "Coach D" Andrews
Darrell Andrews, known as "Coach D" or "The Virtual Motivator",  has been in the speaking and training field for 20 years. He formerly worked for fortune 500 company Abbott Laboratories in sales and marketing.  His company, Darrell Andrews Enterprises, is a former workforce development contractor under the WIA grant. Coach D and his staff created two impactful workforce development initiatives that helped hundreds of youth and adult job seekers achieve meaningful career, academic, and life success outcomes. Teamwork, coupled with motivation and strategy, helped his team to create a culture steeped in high expectations and outcomes. Coach D is one of the most in-demand virtual speakers and consultants nationally.  He has presented to and consulted thousands of organizations nationally.  His virtual events are designed to inspire people to maximize their potential.
Virtual Speaking/Consulting Services To: Organizations and Corporations Worldwide.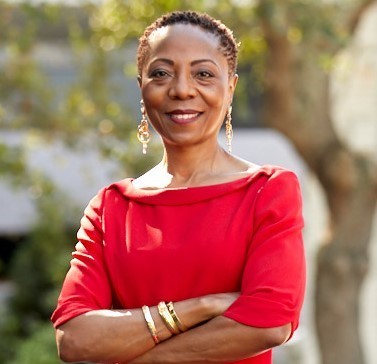 Rachel is a nationally acclaimed virtual efficiency expert helping organizations and individuals develop effective organizational and individual time management and productivity systems. She has worked with large, medium, and small corporations, businesses, and agencies as well as countless individuals.  She is committed to helping customers during the global pandemic create effective virtual efficiency systems. Virtual Speaking/Consulting Services To: Conferences, Workforce Development Organizations, Schools and School District, Nonprofits, and Corporations.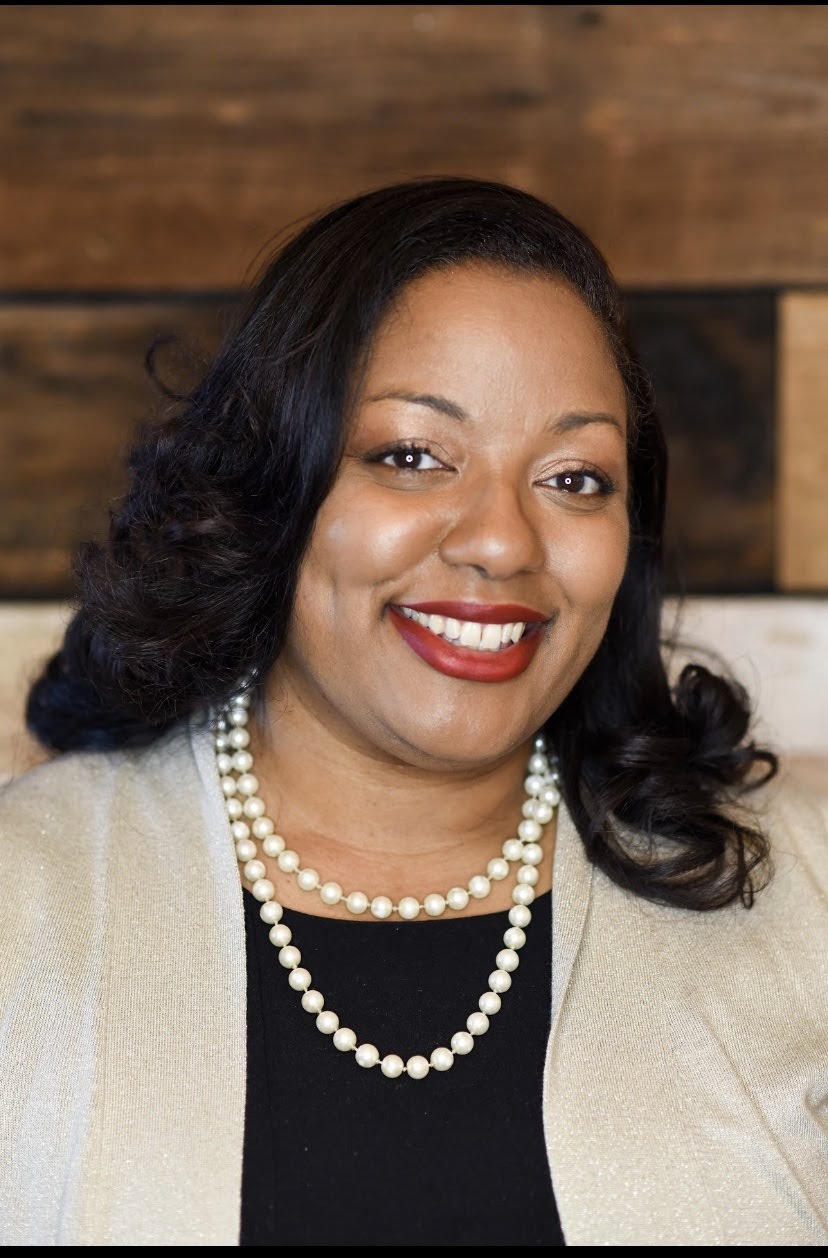 Known for her vibrant spirit and passion for people development, Carter possesses more than 20 years of Fortune 500, non-profit, government, and higher education experience in sales and operations. Having led multiple turnaround efforts building capacity, and developing leaders Niaomi is a natural advocate and guiding star for individuals and organizations alike.  A benefactor of multiple High Potential Leadership programs Niaomi specializes in partnering with individuals and organizations to leverage professional development programs to improve operational results.  Under her leadership, over 16,000 hours of training & development and 6000 hours of one-on-one coaching have been conducted. Niaomi Carter is a Certified Professional Coach through the World Coaching Institute.
Virtual Coaching & Training Services To: Individuals, Organizations and Corporations.
"Corporate Trauma" exists at the intersection of deciding whether to Lead or Leave from within the corporate industrial complex. According to Jamoul A. Celey, founder and primary success coach for Carbonado Coaching, this is when most people experience the impact of being stuck or lost professionally. Stuck from experiences that are now a pattern of behaviour couched in Fear, Stress, Anxiety, Anger, Frustration, Depression and Cognitive Dissonance while at work. Jamoul's professional experience in the corporate industrial complex and his passion for developing people has afforded him a unique insight and skill set to match. His idea of "Corporate Trauma" was born out of his personal experiences and from the stories of the professionals whom he has coached and mentored. Jamoul also asserts that there are Seven Key Solutions and a very specific leadership profile that combats and neutralizes "Corporate Trauma". "Corporate Trauma can grow into a pervasive organizational culture so the solution must be the same."
Jamoul A. Celey. Jamoul's other specialties include partnership engagement, recruitment strategy, community outreach, project implementation, public speaking, workshop creation and facilitation.
"As a behind the scenes public safety agency, we were fortunate to be able to share in Pierre's 7 Principles of Simple Intelligence. His energy provided the jumpstart that many needed to begin building upon their leadership skill foundations. There were many "a-ha" moments around the room. Principles such as "My Response Is My Responsibility, and Today is The Only Day Actually Yours" really hit home. I look forward to demonstrating what I learned daily and seeing how those who attended will demonstrate what they learned as well."
Lorraine Fells-Danzer
Assistant Director, Dispatch Operations - Fairfax County Dept. of Public Safety Communications/9-1-1
The way Mr. Campbell crafted his presentation to fit the personal needs of the class was phenomenal. Mr. Campbell took the time to research the Library's rich history and its functions. It really surprised those of us in his workshop, because Mr. Campbell knew more about the Library's history than we did. This was a sure sign of someone who takes his craftsmanship very seriously and professionally.
Willie J. Johnson Jr.
Branch Manager - The Enoch Pratt Free Library
What can I say about Pierre Campbell? As President of the National Police Wives Association I cannot recommend working with Coach Campbell enough. As an organization of over one hundred sixty thousand Spouses and family members of Law Enforcement nationwide, we feel like we have found a treasure. It is a challenge to be in a Law Enforcement family right now. Even more so if you are tasked with providing resources and training to those who have to help families navigate these situations. Pierre with his positive attitude and simple common sense concepts and techniques have made this easy. He has taught us to continue to expand our thought process as leaders and not get so boxed into the "how its always been done" mindset. Very thankful for Coach Campbell and we are looking forward to even more time working with him in the future!!
Kelli Lowe
President - National Police Wives Association