Conference Keynote Speaker
Pierre's public speaking engagements are educational, motivational, inspirational and uplifting. Audiences are treated to a charismatic speaker who has an uncanny ability to relate the mundane details of everyday occurrences to the manner and spirit in which each of us manages our professional and personal life. His ability to connect on a personal level is unparalleled. Pierre challenges us to be authentic in all our dealings, to understand ourselves and to not be afraid of the power each of us holds over our own future. Pierre provides an interactive and empowering message that brings out the best in each of us.
National Graduation Speech 2020 | National Police Wives Association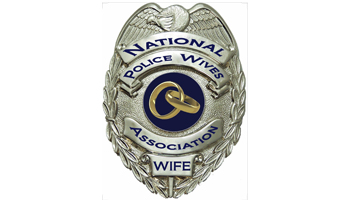 What can I say about Pierre Campbell? As President of the National Police Wives Association I cannot recommend working with Coach Campbell enough. As an organization of over one hundred sixty thousand Spouses and family members of Law Enforcement nationwide, we feel like we have found a treasure. It is a challenge to be in a Law Enforcement family right now. Even more so if you are tasked with providing resources and training to those who have to help families navigate these situations. Pierre with his positive attitude and simple common sense concepts and techniques have made this easy. He has taught us to continue to expand our thought process as leaders and not get so boxed into the "how its always been done" mindset. Very thankful for Coach Campbell and we are looking forward to even more time working with him in the future!!
Kelli Lowe
President - National Police Wives Association

Great keynote addresses should massively charge up the energy of the room, get people inspired, and give them one big idea to work on when they leave the room. HUGE checkmarks on all three when it comes to Pierre! And for anyone putting together an event, it's actually the before-it-happens part that makes Pierre great to work with. He asked smart questions about our group and wanted to make sure he was there in support of what we were doing. It was phenomenal working with him and I can't wait to work with him again!
Charley Mann
Chief Marketing Officer - Great Legal Marketing