One day back in 2011, I looked around my apartment at my library of personal development, leadership and management books, and got FED UP! That day I asked myself, "What am I doing? I've purchased all these books to study and learn what the great thinkers of the past and present have to teach." It was then; I realized I had something to share as well. This "aha" moment provided the motivation to finally start writing. Sometimes, that's all it takes.
Everywhere I've worked and every team I've been apart of. I've always had this incredibly optimistic outlook. Sometimes I would even wish and pray for people to see situations from my lenses. Colleagues and teammates would always ask me how did I get this kind of optimistic type of attitude. Leaders have adopted my Simple Intelligence™ strategies and systems and it works for them. With discipline and belief in yourself they can work for you too.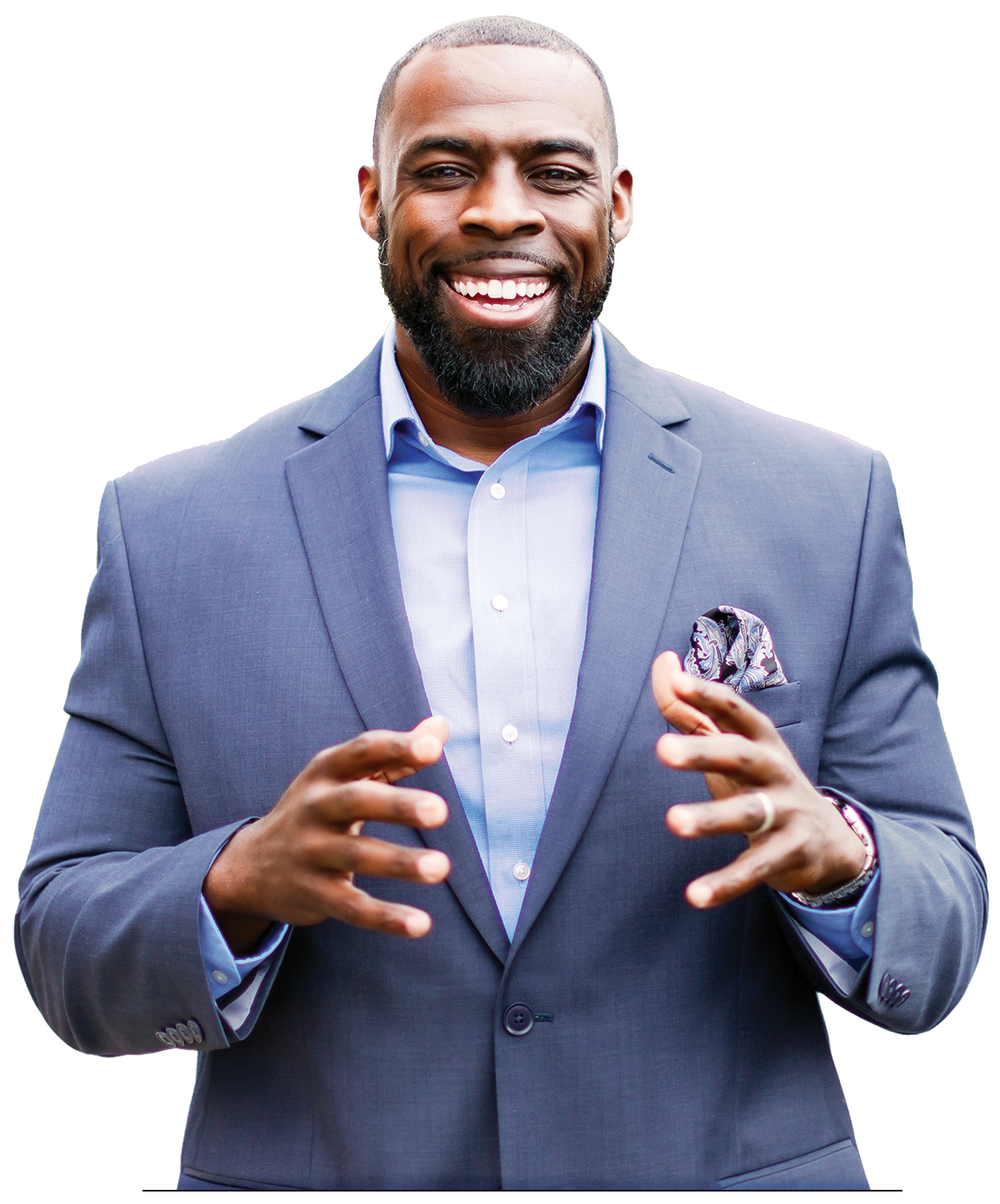 In this book you'll see how: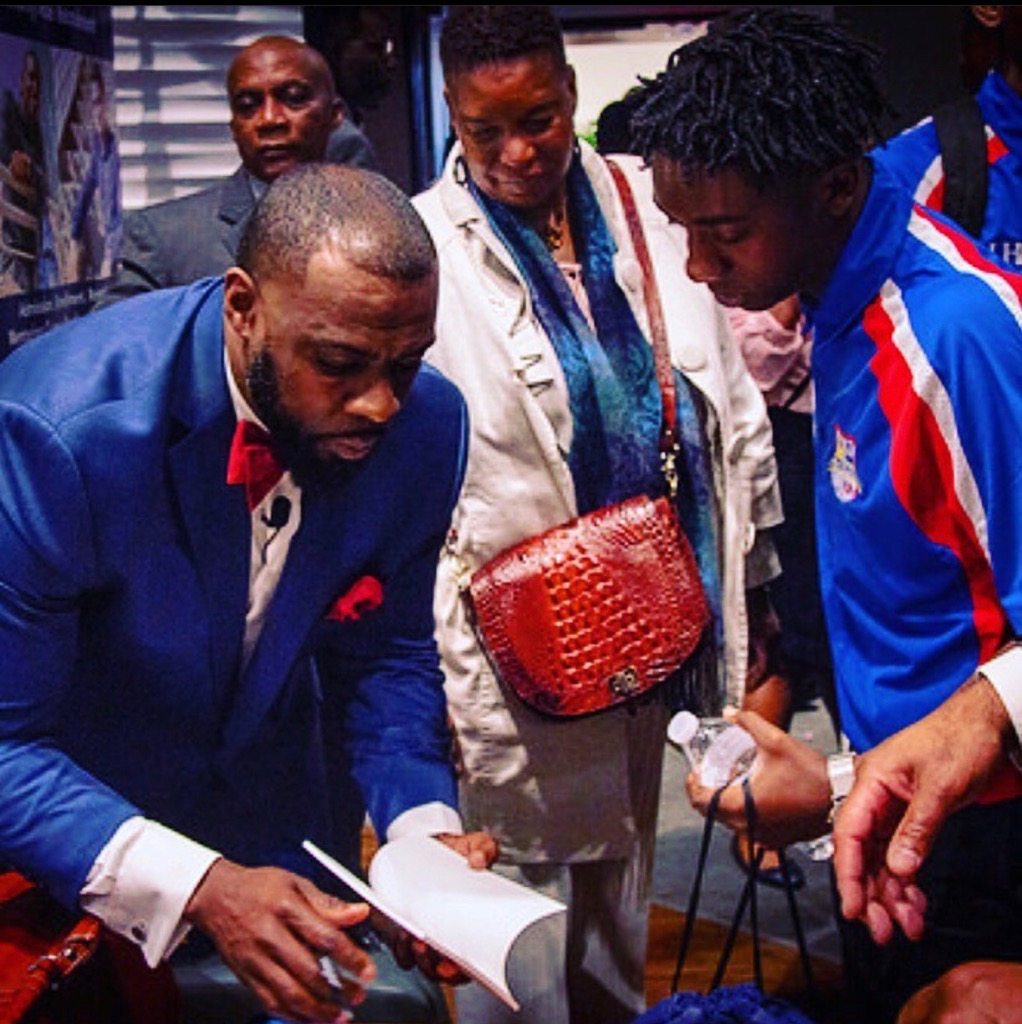 Bonus! Simple Intelligence™ Leadership Model With this simple model you can: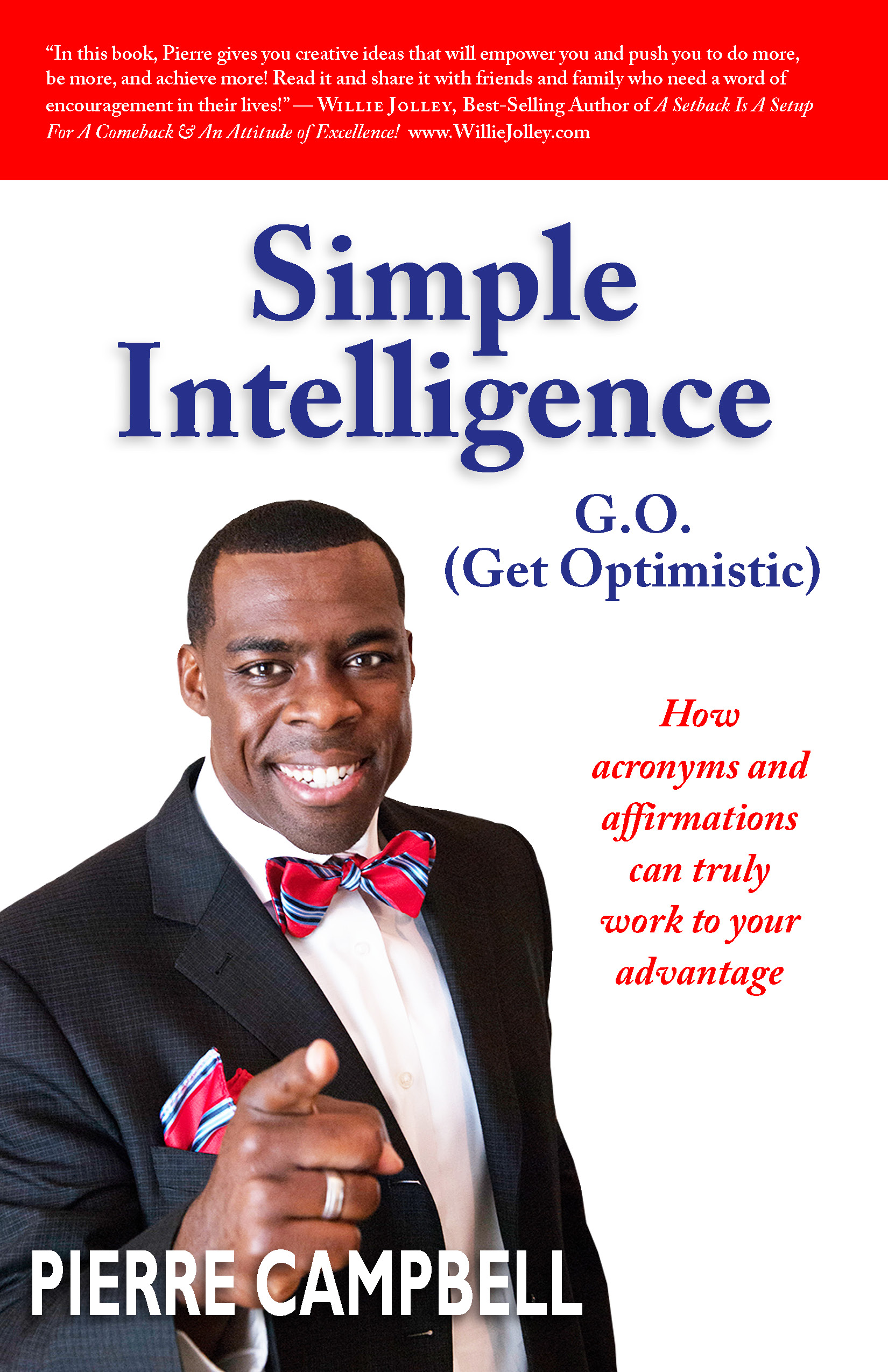 What leaders are saying about
In reading this book, I believe that you will be well on your way to establishing habits in your thinking that will help you in your pursuit of personal excellence. If you develop your Simple Intelligence, you will begin to understand and maximize your potential in a new and exciting way.
Darrell "Coach D" Andrews, CSP
CoachdSpeaks - Certified Speaking Professional
"Pierre Campbell is a dynamic young man who will help you to live your life with power and purpose. In this book, he gives you creative ideas that will empower you and push you to do more, be more, and achieve more! Read it and share it with friends and family who need a word of encouragement in their lives! And make a point to keep your eye on Pierre...he is a young man who is going places!!!!"
Willie Jolley
Best-Selling Author
Some say that "common sense" is no longer common. Pierre Campbell's Simple Intelligence is a refreshing collection of simple strategies. Once applied to your daily life you will exponentially increase your status, mindset, relationships, and intelligence."
Rae Majors-Wildman
All The Way Success - CEO, Founder
"Pierre is off to a great start with a presentation of ideas that will serve you well. The use of acronyms makes complex life skills easily and readily accessible to those of us crushed by the tempo of the daily grind. I particularly liked the reminder to be a mentor at every opportunity. Simple Intelligence is a great platform that we will hear much more of."
Dr. Bob Nolley
Strayer University - Campus Dean
"Reading the first pages of Simple Intelligence is an extraordinary experience. Author Pierre Campbell tells us his personal story and helps us to understand right from the get-go who he is, and what has influenced him to become the leadership dynamo that he is today. It's quite a read! Campbell's honest and riveting description of life-changing events, a horrifying moment at gunpoint, and the inspirational giants who have influenced him throughout his life set the stage beautifully for his motivating acronym system. Honestly, Campbell's acronyms provide such a fresh and creative approach to personal and professional development that I wish I had thought of them myself! Simple Intelligence will be useful for career professionals who wish to understand how pivotal life events and individuals of influence have shaped who they are. I also believe that readers will find Campbell's ingenious acronym system extremely valuable as they develop new habits, and effect positive changes in their personal and professional lives. I highly recommend this work."
Dr. Laura Hills
President, Blue Pencil Institute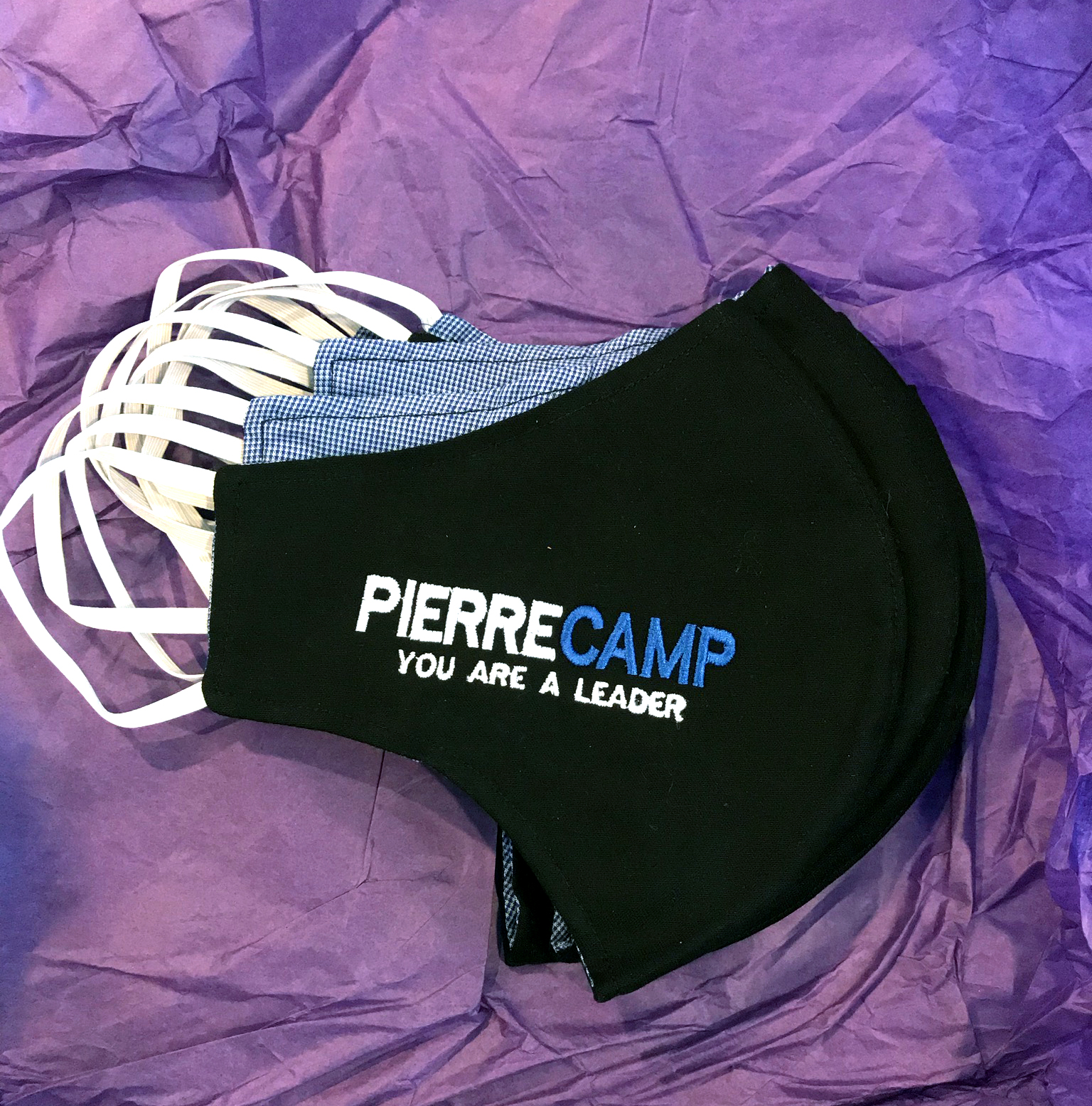 High-Quality Custom Mask (Non-Surgical)
Description: Natural breathable Organic cotton mask custom designed by Maisondehaj.