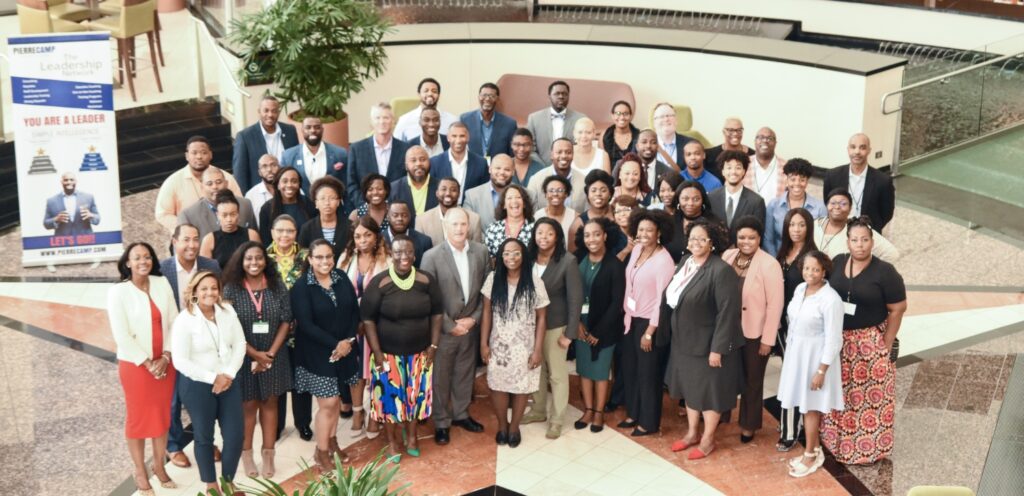 "Pierre is a high-energy professional who has the ability to connect with his audience, capture their attention, and deliver quality learning results through innovative, interactive methods!"
"I highly recommend and endorse Pierre Campbell and PierreCamp to anyone looking for a leadership coach or a motivational speaker. Pierre is a stand up guy, a true leader, and it shows in his actions. Pierre is very talented and I believe has found his true calling as a leadership and performance coach and speaker at PierreCamp. Thanks for being a great inspiration Pierre, keep up the great work!"
As a result of your advice, I was able to improve relationships with my fellow team members, increase productivity, and foster the development of new relationships and new business. In my mind, this was a no brainer, and a 300% return on investment. Thanks again for The Leadership Network, and I'm honored to be a part of such a wonderful and valuable resource to the business community".
"On behalf of everyone that was present during the "Working with Multiple Generations in the Workplace" another round of applause. I got a lot of positive feedback on how engaging and gratifying everyone felt afterwards. I was requested to tell you it was not boring and everyone was wondering why we had so much laughter echoing thru the walls."
"Pierre is a dynamic speaker. I had the opportunity to attend an engagement entitled "How to Maintain a Powerful Positive Attitude" which was not only informative but entertaining. I strongly recommend this seminar for any group in the customer service field as they will truly find Pierre motivating and stimulating. Even the seasoned professionals leave with new tools to rejuvenate their enthusiasm."
"Pierre is a genuine individual who is truly concerned about the well-being of all students registered at the Strayer University campus in Mason, Ohio. He always appears eager to stay in touch with the student population and is continually willing to listen and offer academic advice. Pierre would be an asset to any university or company because of his obvious dedication to his job. It has been a great pleasure meeting Pierre and sharing a professional connection with him."
Diversity and Inclusion Training Testimonial Silvia Perez for Pierre Campbell
University of Houston Downtown Keynote Testimonial
April Blake Testimonial on The PierreCamp Coaching Experience
Diversity & Inclusion Training Testimonial Cornerstone Montgomery